Ultra-smooth and creamy Raspberry Smoothie! While it tastes like ice cream, this smoothie is a healthy way to sneak fruit and grains into your day!COOK MODE
Prevent your screen from going dark
Prep Time: 10minutes minutes
Total Time: 10minutes minutes
Servings: 1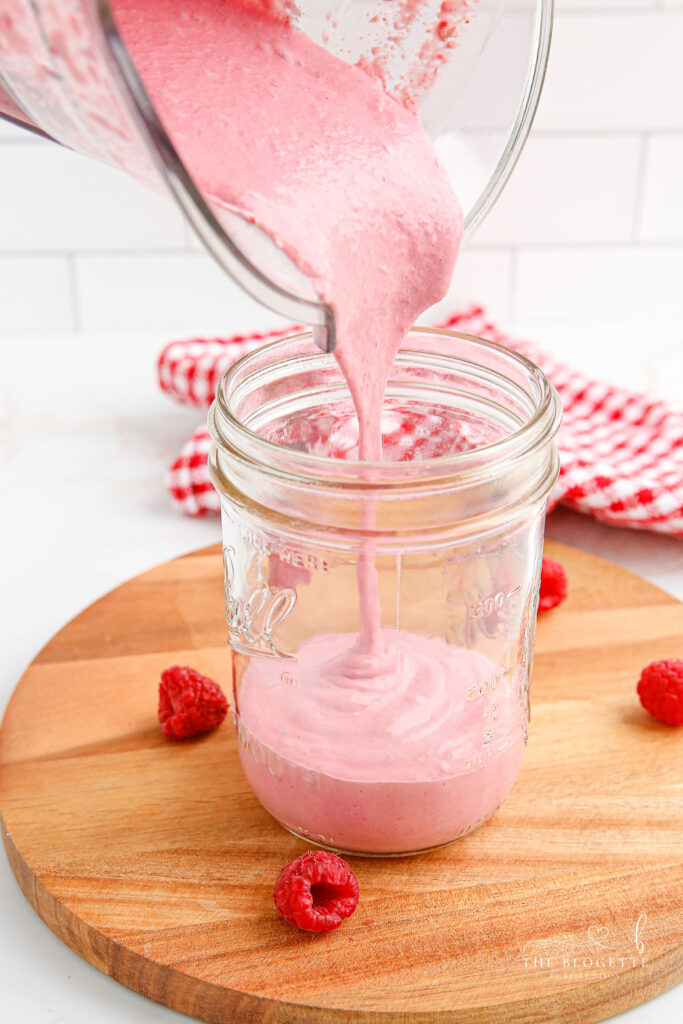 Equipment
Blender
Ingredients 1x2x3x
▢½ cup frozen raspberries
▢⅓ cup dry oats (rolled or quick oats work)
▢½ cup milk
▢½ cup plain yogurt
▢½ teaspoon vanilla extract
▢Optional* Fresh raspberries, for garnish
▢1 tablespoon Optional* sweetener of choice (honey, maple syrup or sugar)
Instructions 
Blend all ingredients in a blender until smooth.
Pour the blended smoothie into your glass and top with a handful of fresh raspberries for serving, enjoy!
Notes
Store leftover smoothie in the refrigerator for up to 3 days in a covered container.
Any milk can be used, whole milk will make for a creamier smoothie. Vegan milk works well too.
For a thinner smoothie, add a few extra tablespoons of milk until you reach your desired consistency.